26 Oct

Syngenta Litigation & Settlement Update
Update in the Syngenta Litigation:
Settlement Information
For all of our clients who have signed up for the Syngenta litigation, please view the information below regarding the Settlement. The three closest venues to our area are Warsaw, Angola, and West Lafayette, though you may choose any meeting/location to attend. Please do not hesitate to give us a call if you have any questions.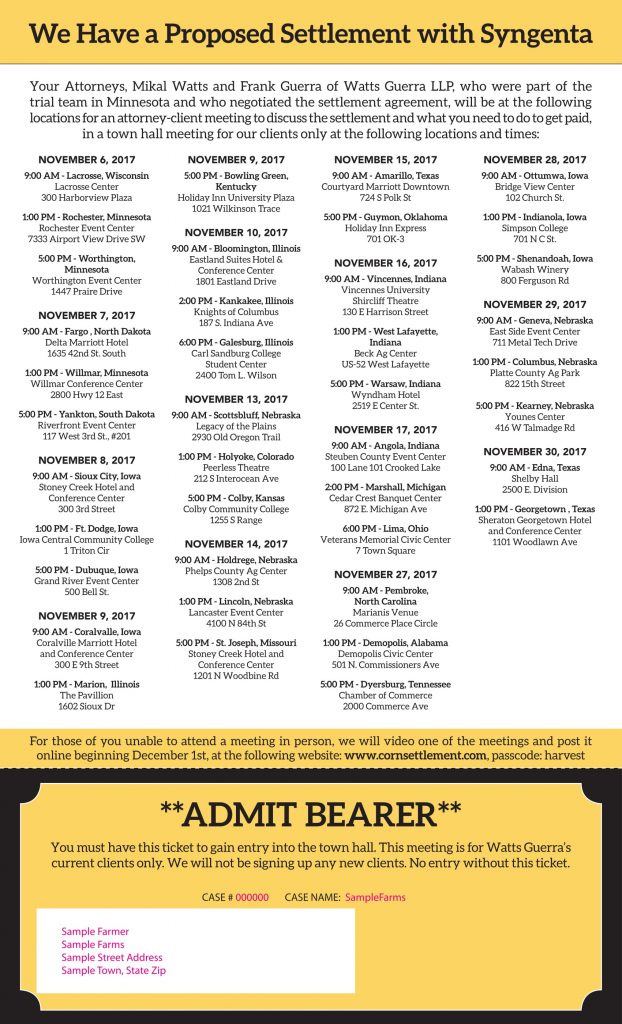 *Disclaimer: The author is licensed to practice in the state of Indiana. The information contained above is provided for informational purposes only and should not be construed as legal advice on any subject matter. Laws vary by state and region. Furthermore, the law is constantly changing. Thus, the information above may no longer be accurate at this time. No reader of this content, clients or otherwise, should act or refrain from acting on the basis of any content included herein without seeking the appropriate legal or other professional advice on the particular facts and circumstances at issue.