11 Aug

How to Avoid Personal Liability for Business Debts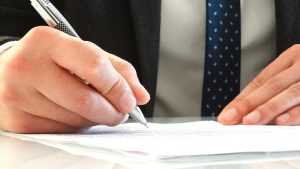 Does incorporation protect me from personal liability?
PART 2: HOW TO AVOID PERSONAL LIABILITY FOR BUSINESS DEBTS
If you own a business, you likely, at least partially, made the decision to form a corporation or a limited liability company (LLC) so that you wouldn't be held personally liable for debts related to the business. However, sometimes courts will hold a corporation or an LLC's owners, members, and shareholders personally liable for the debts of a business.  This is called "piercing the corporate veil."
Typically "piercing the corporate veil" happens in one of two scenarios; when a business is closing and does not have enough assets to satisfy its outstanding debts, or when a business is sued and there is either no insurance or not enough insurance to satisfy the obligation arising from the lawsuit.
When a court evaluates whether to pierce the corporate veil, the court considers the following factors:
Whether the company and its owners are distinct.
Whether the company and the owner's assets are kept separate.
Whether the company's actions were wrongful or fraudulent.
Whether the company failed to follow corporate formalities.
Whether the company was adequately capitalized.
If you have questions about how to protect your business or if you are ever personally sued for the debts of your business, you may need the help of a business attorney to defend yourself. The attorneys of Bloom Gates Shipman & Whiteleather, LLP have decades of experience defending businesses throughout Northeast Indiana.
If you need assistance or advice on how to avoid personal liability in a business, please contact us. We would love to work with you.
*Disclaimer: The author is licensed to practice in the state of Indiana. The information contained above is provided for informational purposes only and should not be construed as legal advice on any subject matter. Laws vary by state and region. Furthermore, the law is constantly changing. Thus, the information above may no longer be accurate at this time. No reader of this content, clients or otherwise, should act or refrain from acting on the basis of any content included herein without seeking the appropriate legal or other professional advice on the particular facts and circumstances at issue.